Our culture 
IBC is a family run business, with father and son at the helm, supported by their fabulous team, working across two sites to deliver your food service needs when it comes to beverages, baking, ice cream and desserts.
We take great pride in the products we produce and distribute. From perfecting our recipes that result in great tasting products to keeping our teams happy and motivated. Ensuring you receive the best service possible, every time.
We want to help you grow your business as we continue to grow ours.
Our products 
We strive for our products to be the best on the market.
Creating quality products is the result of our team working hard to source the right ingredients, develop the right recipe, and rigorously taste test our products before we bring them to market. Making sure they perform on appearance, taste and texture.
We also regularly review our product range so that we supply all the essentials for any food service operator alongside on-trend products and flavours. Our ingredients are carefully sourced and we aim to use sustainable ingredients wherever possible, in addition to natural flavours and colourings if the product allows.
Nearly all of our lines are produced in the UK and many are Vegetarian or Vegan approved, and suitable for Halal. You can find full details of extensive product list on our website.
Our packaging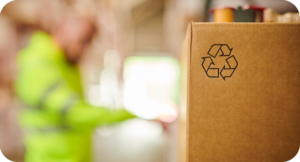 As a company we care about our environment and are always making steps to improve our sustainability both through the products we make, but also our environmental footprint.
We are a paperless office
When we pack our boxes we use recycled cardboard from our warehouse
We are constantly looking to make our packaging more sustainable.
Our bottles are all PET recyclable and we are moving our toppings to reusable pouches.
Our story
1992
Sheldon Flax, our founder and MD, came across a concept not widely known in the UK at the time – flavoured coffee syrups. After sampling these syrups on a coffee cart at a busy tourist attraction, he loved the idea of how simply it was to make flavoured hot drinks quickly and easily. So he set about tying down the distribution rights, and his journey began of introducing flavoured syrups to the UK. 
1993
As a result of Sheldon's new discovery, The American Beverage Company was born. The syrups were a hit with the UK market, we were successfully supplying them to major coffee chains in the UK. So it wasn't long before the range expanded to include Hot Chocolate, Iced Tea, Topping Sauces and more.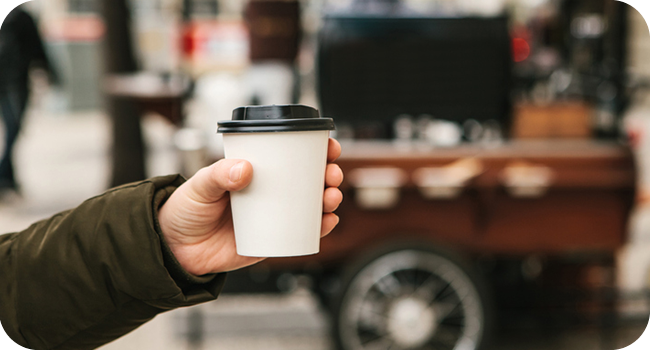 2004
Demand grew for Italian style products such as biscotti and wafers, plus machines and ancillaries, so Sheldon launched the Italian Beverage Company.
Later that year, the American Beverage Company was merged with the Italian Beverage Company.
2008 and beyond

Over time, our own range of syrups was produced, Simply Syrups. Producing our own range gave us greater control of flavours and taste profiles, now we produce nearly all of our own products so that we can meet our clients' needs, requirements and expectations.
The Simply brand was a success, especially internationally, so it wasn't long before syrups were followed by Simply Sauces, Simply Smoothies, Simply Frappes, Simply Hot Chocolate and more. We supply an unrivalled range of products to meet the ever-changing food service and consumer market.
2019
In 2019 we decided we needed more synergy between our company name, Italian Beverage Company and our customer facing brand, Simply. We refreshed our brand and now recognise ourselves as IBC Simply.
As we continue to grow each year, we still strive to maintain our renowned customer service and ethos.
Our customers

 

We wouldn't be where we are today without our customers. It's important to us to ensure you receive excellent customer service across every aspect of our business, from choosing Simply and placing your order, to how your goods are packed and delivered, and of course the end products.