CATEGORIES
Please tick one or more of the options below to filter your search.
How to Up Your Pumpkin Spice Latte Game
September rolled around and the notorious Pumpkin Spice Latte made its way back onto many a coffee shop menu. It's easy to think this Autumnal drink is still a relatively new flavour craze, but the PSL has been around for a staggering 18 years now, and was originally started when Starbucks coined the phrase back in 2003.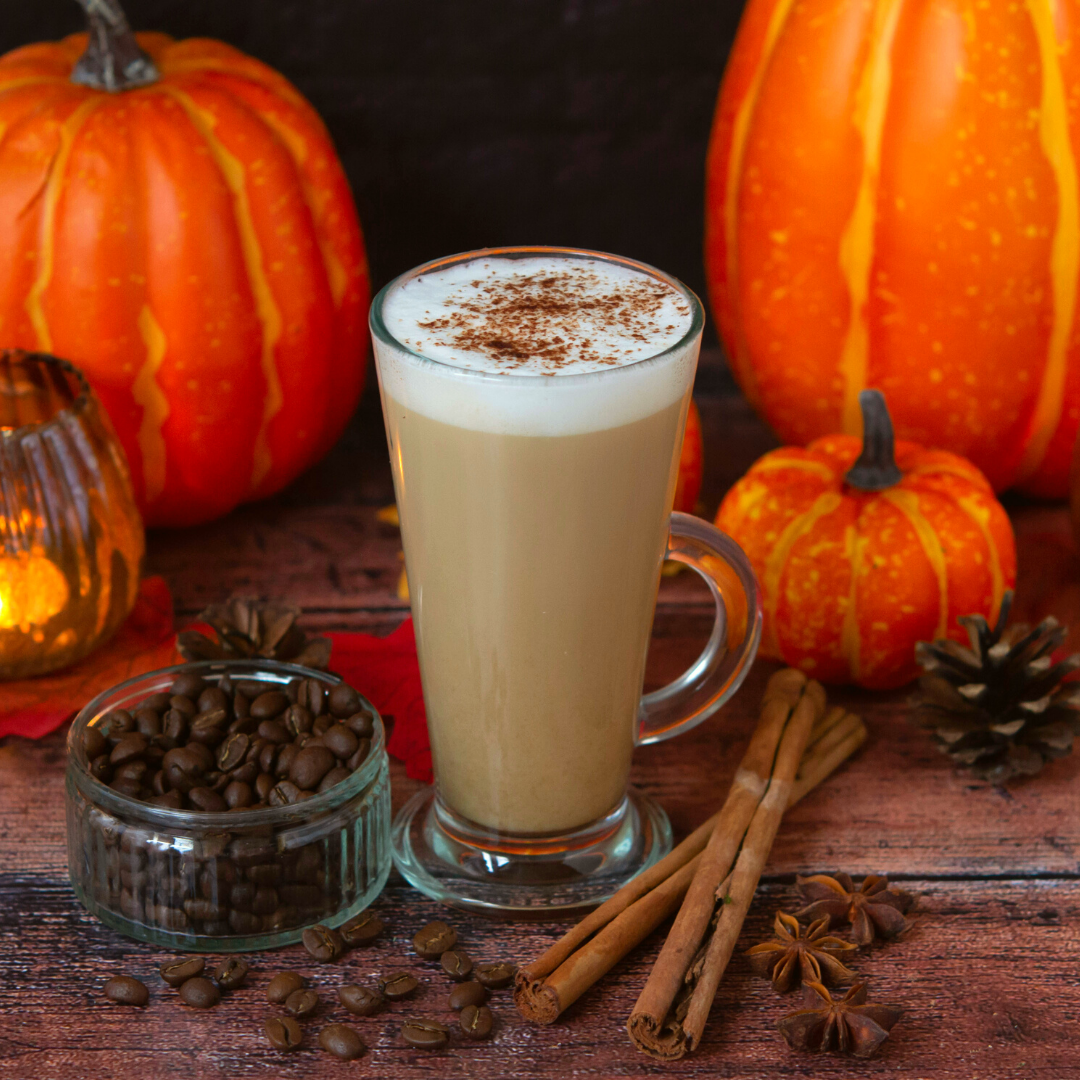 This popular fall beverage is one that is here to stay. But with many much loved traditions, new and fun ways to spice them up (pardon the pun!) is always welcomed with customers. So we've outlined our favourites below:
Alternative milks
We're sure you've heard it all before, but you'd be a pumpkin to ignore how plant based milks have stormed the coffee industry. Oat milk alone had the greatest sales increase amid the pandemic with a 212% increase and this surge shows no sign of slowing down. Having a variety of milk options available to customers is a no brainer.
But to go that extra mile, you can utilise their popularity by using them as your selling point in seasonal favourites. Specifying that you offer an 'Oat Milk Pumpkin Spice Latte' helps to cut through the cluttered crowd and resonates with buyers that you cater for a variety of diets and needs. Here's a couple that we think work well with our pumpkin spiced syrup and coffee combo:
Oat Milk
Almond  Milk
Soya Milk
Sugar Free or Organic options
We may be on the biased side but it rings true that people love options. Offering a lower calorie alternative or organic alternative can help echo a customers values draw the punters in. Sugar free trends have been growing gradually over the years so advertising a drink as a 'syn free' can help people stick to their goals.
Get Sprinkling and Topping
Your latte is never fully dressed without a dusting. Popular favourites are chocolate or cinnamon but did you know pumpkin spice is a special blend of nutmeg, ginger, cinnamon and ground cloves. Creating your own unique pumpkin spice blend to sprinkle can be a nice personal touch.  All the more when paired with coffee stencils shaped in a pumpkin!
Partial to a saucy drizzle? Using sweet dessert sauces to decorate your glass or top you drink adds to the depths of flavours (we recommend maple syrup topping sauce)
Change the Game completely
But why stick to a latte! Pumpkin spice is such a versatile syrup it can be added to your cappuccinos, hot chocolates and tastes delicious in a frappe. Choosing to use it in a large range of drinks allows for it to appeal to a greater variety, and when mixed in an ice cold frappe can be ideal to cater for the unpredictable weather too.
These are just a few suggestions! If you'd like help with customising your menu or have any questions about our products and recipes, get in contact with our sales team through our live webchat
Alternatively, call 0800 689 5128 or email sales@ibcsimply.com