CATEGORIES
Please tick one or more of the options below to filter your search.
How to Up Your Pumpkin Spice Latte Game
By the time September rolls around, the notorious Pumpkin Spice Latte can be found on almost every coffee shop menu. It's easy to think of this autumnal drink as a relatively new flavour craze, but the PSL has been around for almost two decades and was originally introduced by Starbucks back in 2003.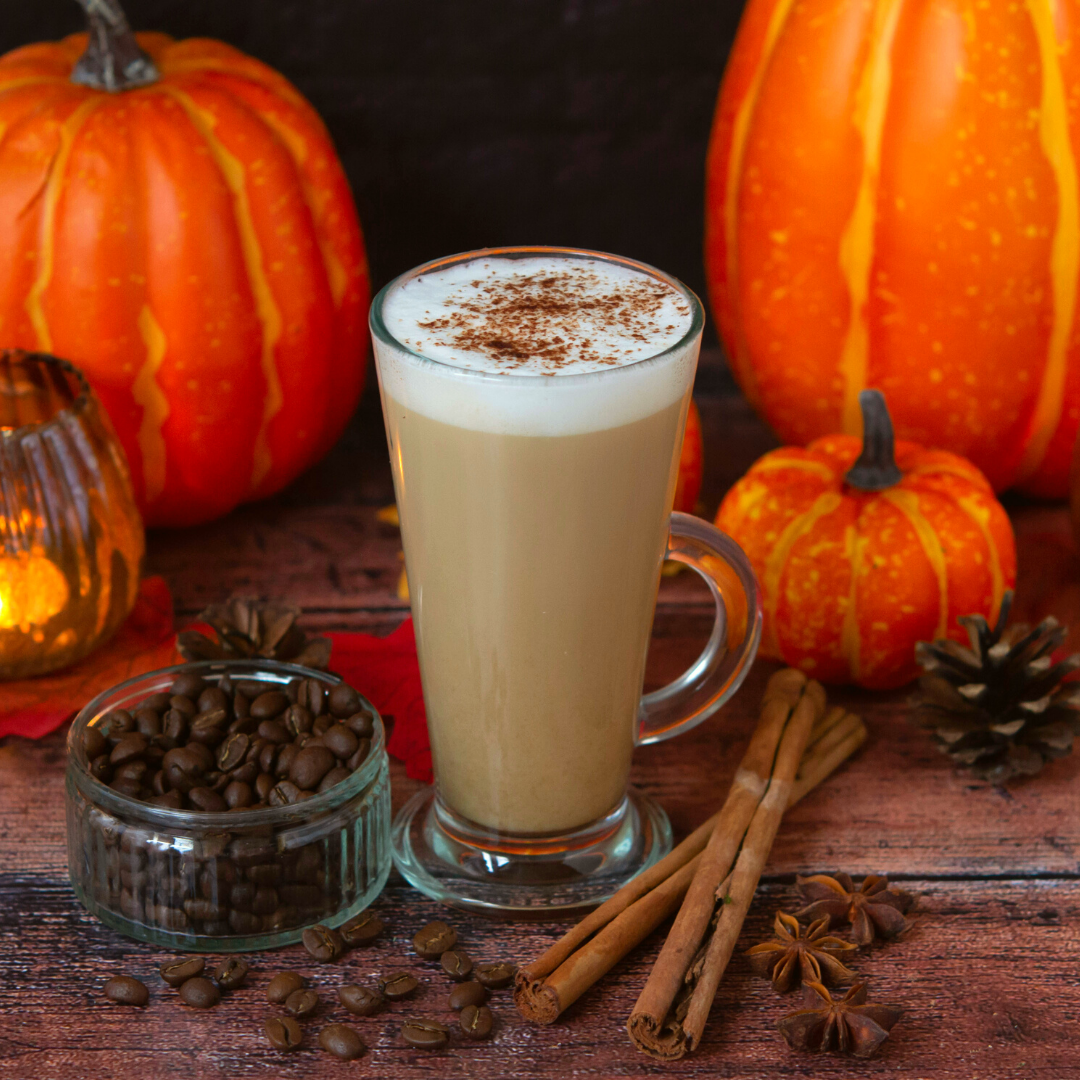 This popular fall beverage is clearly here to stay. But with many much loved traditions, new and fun ways to spice them up (pardon the pun!) is always welcomed by customers. So we've outlined our favourites below:
Alternative milks
You've heard it all before, but you'd be a pumpkin to ignore how plant based milks have stormed the coffee industry. Oat milk saw the greatest sales increase amid the pandemic with a 212% increase and this surge shows no sign of slowing down. Having a variety of milk options available to customers is a no brainer.
But to go that extra mile, you can utilise their popularity by using them as your selling point in seasonal favourites. Specifying that you offer an 'Oat Milk Pumpkin Spice Latte' helps to cut through the clutter. It also resonates with buyers that you cater for a variety of diets. Here's a couple that we recommend with our pumpkin spice syrup and coffee combo:
Oat Milk for a popular creamy option
Almond Milk adds a lovely nuttiness
Soya Milk creates the perfect blank canvas
Sugar Free and Organic options
Customers love nothing more than plenty of choice, especially when it's linked to health. Offering a sugar free or organic alternative can entice new types of customers as well as those who know you well. Sugar free syrups have been growing gradually over the years so advertising a drink as lower calorie can help to tempt people. September is also Organic Month, so it's the perfect time to appeal to this customer base.
Get Sprinkling and Topping
A latte is never fully dressed without a dusting. Popular favourites are chocolate or cinnamon but you can also try actual pumpkin spice! It's a special blend of nutmeg, ginger, cinnamon and ground cloves so creating an in-house pumpkin spice blend can be a nice extra step.  Don't forget to use coffee stencils shaped like a pumpkin!
Partial to a saucy drizzle? Using sweet dessert sauces to decorate your glass or top your drink adds to texture, flavour and colour. We recommend our maple syrup topping sauce for something sweet and our speculoos topping sauce for another spiced element.
More Than Just a Latte
Pumpkin spice can do so much more than feature in a latte.  This versatile syrup can be added to cappuccinos and hot chocolates, and also tastes delicious in a frappe. Using pumpkin spice in a large range of drinks appeals to more customers and means their daily coffee shop drink can be a different treat each time.
Autumn in the UK is notorious for unpredictable weather, so sometimes a latte won't quite do the job. An easy switch is to simply make an iced latte, which are always popular with Gen Z and Millennials. Another option to rival your local Starbucks is a creamy Pumpkin Spice Frappe. This ice cold beverage is great for the transitional period at the start of autumn and it's the perfect opportunity to use those sauces and toppings again.
These are just a few suggestions! If you'd like help with customising your menu or have any questions about our products and recipes, get in contact with our sales team through our live webchat
Alternatively, call 0800 689 5128 or email sales@ibcsimply.com