CATEGORIES
Please tick one or more of the options below to filter your search.
Summer 2021 Iced Drink Menu Ideas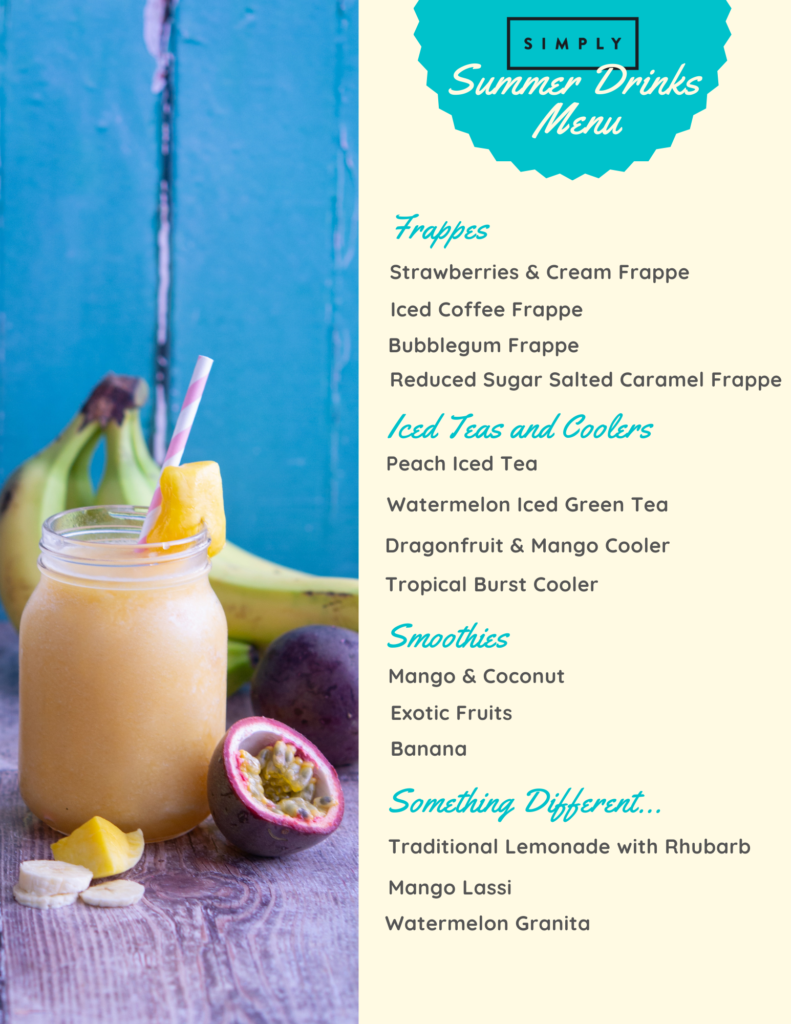 Each summer there is anticipation at the release of new drinks from coffee chains such as Costa, Café Nero and Starbucks' summer menus. It always creates a great buzz with customer excitement for the lead up to the warm summer months we've all been missing. With COVID restrictions lifting, now is the perfect time to start shouting about your iced drink menu, ready for the influx of thirsty customers looking to try something new.
The popularity of takeaway drinks has unsurprisingly grown since the start of the pandemic, with 22% of UK coffee retailers reporting a sales increase in takeaway beverages, including a large proportion of customers now looking for higher quality and healthier options in the drinks they consume.
Some popular flavour trends emerging this summer suggest customers are looking for the flavours of the tropics. Flavours such as coconut, mango, dragon fruit and passionfruit are set to be popular flavours to offer this summer. Iced teas have also experienced a spike in popularity, especially when compared to classic soft drinks due to them having marginally less sugar then your average soda.
A quick guide to iced drinks and how to incorporate these into your menu with Simply:
Summer Drinks Menu Suggestions
The key to a successful summer menu is is striking the balance between the new and adventurous and the classics as it is important to find something to cater for everyone's taste. That's why we've given examples of our favourites for summer 2021 that you can incorporate and adapt into your own.
Classics
Stand out from the crowd
But these are only just a few suggestions! If you'd like help with customising your menu to your unique needs, or have any questions about our products and recipes, get in contact with our sales team through our live webchat here on the website, or call or email at: