CATEGORIES
Please tick one or more of the options below to filter your search.
Give your customers more choice with Simply Sugar Free Syrups
We're expanding our Simply Sugar Free Syrups range to include even more flavours. Our sugar free syrups offer the same great taste but with less calories, and they're vegan too.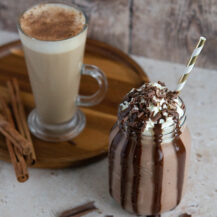 Make Coffee Shop Style Drinks at Home
How to make coffee shop style drinks at home. Whether it's your favourite flavoured latte or ice cold frappe.