CATEGORIES
Please tick one or more of the options below to filter your search.
Why Sugar Free Syrups should be on your drink's menu
With lots of customers now looking for low-calorie alternatives, sugar free syrups are rising in popularity. From lattes and hot chocolates to mocktails and cocktails, sugar free syrups are a great way to engage with the 51% of customers who are actively choosing to make healthier lifestyle choices.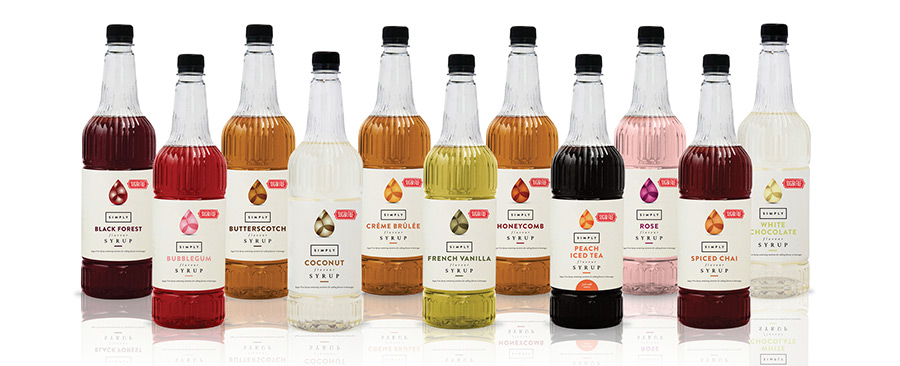 By offering a sugar free alternative, customers can still enjoy their favourite drinks but with less calories. Whether it's a flavoured latte, iced tea or ice-cold frappe, adding an option to your menu and signature drinks makes it even easier for them to make the switch.
We know they're already well-liked by your audience as we see so many of our home use customers tagging us over on Instagram with their scrumptious drinks. They're particularly popular with the Slimming World community due to sugar free syrups being syn-free.
But by offering lower calorie beverages, doesn't mean you need to compromise on flavour! We've had a lot of fun choosing 11 of our most popular flavours to add to our syrup collection – taking our total sugar-free range to a whopping 23 syrups, almost double!
Our new Simply Sugar Free Syrup flavours include: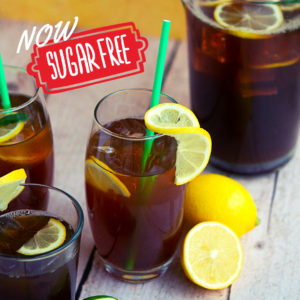 Our Favourite?
We can't lie, we've been loving the new sugar free peach iced tea! Super easy to make and an amazing thirst quencher, by just adding ice and water to 4 pumps (30ml) of syrup you've got a profitable product margin to a classic that will draw in the crowds.
Iced Coconut Mocha Recipe
Looking for a tropical twist on a classic mocha? Just by adding our new sugar free coconut syrup and our existing sugar free chocolate, you're onto a fabulous combo! Just follow the recipe…
Ingredients: 
Method:
To your glass, pump in your Simply syrups and top with ice
Next pour in your espresso shot and stir.
Add in your milk and stir again until fully combined
To add Simply Sugar Free Syrups to your range speak to one of our sales team sales@ibcsimply.com or call 08006895128 ….
Or if you're shopping for home use our whole range is available on Amazon in both 250ml and 1 litre bottles, so you can mix and match your favourite flavours.