CATEGORIES
Please tick one or more of the options below to filter your search.
Introducing the Simply Spice Babes
Every year, customers wait not so patiently for the announcement that pumpkin spice is back on their favourite coffee shop's menu.

It's been an autumn staple for almost two decades and it's clearly here to stay. Featuring on no less than four of the biggest chains' menus in 2022, pumpkin spice has a firm grip on the fall season. But that doesn't mean you can't switch it up. In fact, we think you should be looking further afield as there are so many great spiced flavours to choose from. Pumpkin spice being so popular creates a great opportunity to bring new spices to your autumn menu.
Introducing the Simply Spice Babes…
With so many great spiced syrups to choose from, we've whittled them down and chosen just five. This of course means we had to decide – if our spiced syrups were in a 90s style pop band, what personalities would they have?
For those that don't know, pumpkin spice doesn't actually have any pumpkin in. We know, we were shocked too. It's a blend of spices typically used when making a pumpkin pie. Starbucks saw the potential for this Thanksgiving flavour and debuted their Pumpkin Spice Latte all the way back in 2003.
Nowadays you can find pumpkin spice as an autumnal addition to frappes, hot chocolates, mochas and cold brew as well as the classic PSL.
What Spice Babe is Pumpkin Spice? It would be the most iconic spice option with a signature orange colour, beloved by all. Try it in our sugar syrup or sugar free syrup.
Sugar, spice and everything nice
A trend we've seen post-Covid is customers looking for new experiences with an element of familiarity. That's where our spiced syrups come in – similar enough to pumpkin spice that people aren't scared to try it, but different enough to be tempting.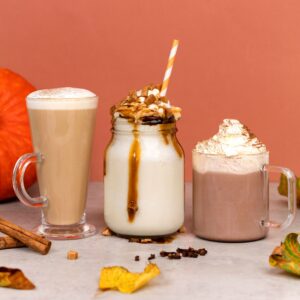 Maple Spice – our top choice for autumn 2022, this flavour balances the sweetness of maple syrup with the warm spices of pumpkin spice. Recognisable while still a bit different, it's easily the trendiest autumn flavour of the year. Pair our maple spice syrup with our maple syrup topping sauce for an extra treacly boost.
What Spice Babe is Maple Spice? The newest on the block with a warm and sweet flavour, you don't need a mature palate to enjoy this syrup!
Speculoos – it's the flavour taking the bakery sector by storm. This spiced biscuit originated in Belgium and the Netherlands but has become popular worldwide in recent years. You may recognise it as the key flavour of Biscoff biscuits and spreads, but it's safe to say speculoos is making a name for itself.
What Spice Babe is Speculoos? Fun, confident and outgoing, this is a flavour that everyone will love as it's also available in a topping sauce.
Spiced Chai – this Indian beverage gained worldwide popularity after Starbucks added it to its menu, and it continues to be a great alternative to the standard latte today. It's also really easy to make using just steamed milk and our spiced chai syrup, plus a sprinkling of cinnamon on top.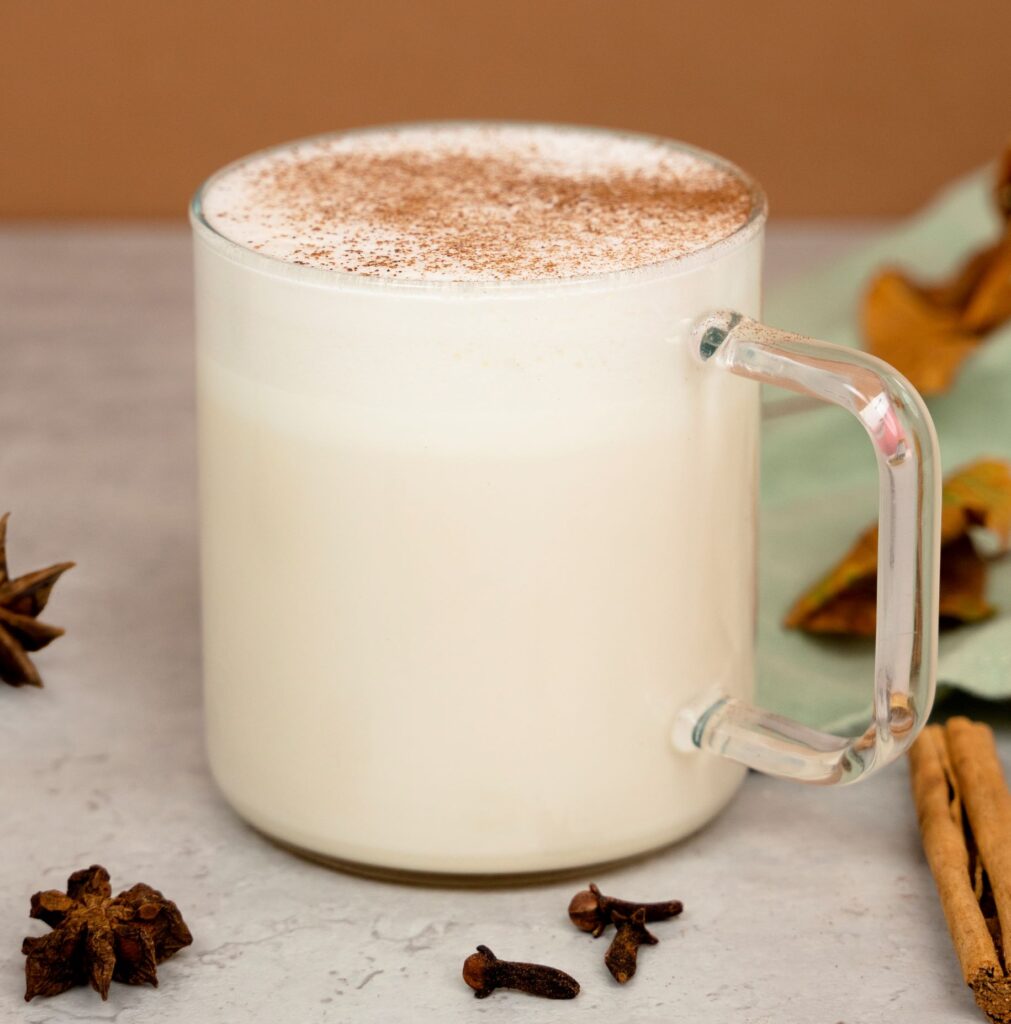 What Spice Babe is Spiced Chai? Sophisticated and put together, this is the spice for posh professionals and anyone who wants to appear serious. Plus it's available in sugar free too.
Winter Spice – this is the easiest way to transition from Autumn to Winter. We know pumpkin spice was inspired by pumpkin pies from Thanksgiving, and winter spice follows the same vein! Inspired by Christmas puddings, this blend of brown sugar and warm spices is a great seasonal option.
What Spice Babe is Winter Spice? This can be intimidating or even scary at first, just like the idea of colder months and shorter days, but the boldness of this flavour is what makes it so great.
Not sure how to market these new spiced flavours?
Combine them with spiced baked goods for a delicious deal. The easiest option is to offer a speculoos biscuit on the side of any spiced latte. Gingerbread biscuits paired with spiced hot chocolates will also appeal to a wide range of customers.
Other classic spiced bakery items include cinnamon rolls and pumpkin spice cookies, or you can branch out with gingerbread blondies or speculoos brownies.
If you'd like help with customising your menu or have any questions about our products and recipes, get in touch with our sales team through our live webchat.
Alternatively call 0800 689 5128 or email sales@ibcsimply.com