CATEGORIES
Please tick one or more of the options below to filter your search.
Spice up your Autumn Menu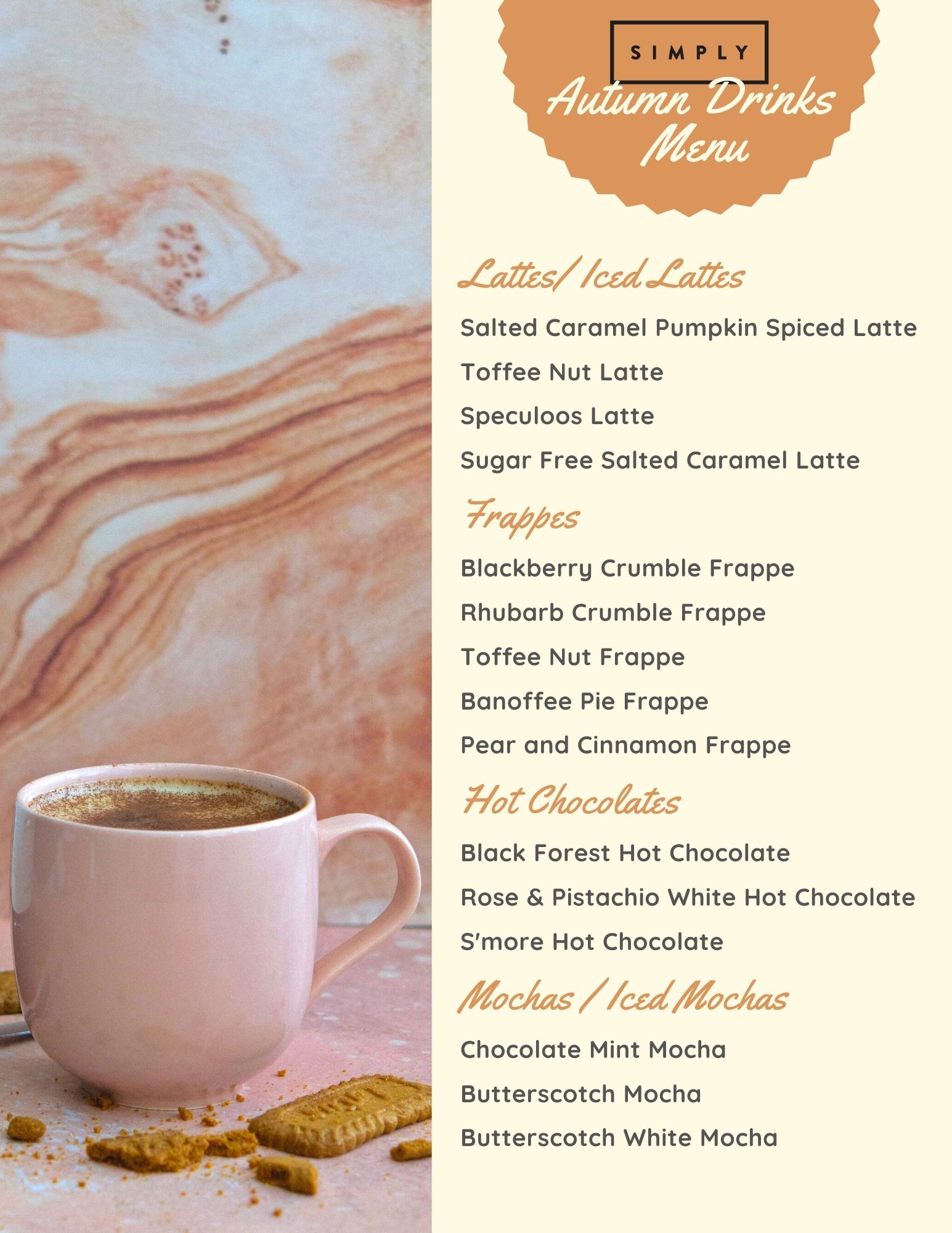 As autumn approaches and customers search for this year's fall coffee flavours, the notorious Pumpkin Spice Latte has yet to give up its crown. It comes as no surprise that this infamous flavour still rules the most popular latte search term, making it a must have option on all autumn menus. Especially if you're not serving it year-round!
With the popularity of this famous beverage, people are now looking to spice up their regular PSL by adding sweet and nutty flavours such as salted caramel and almond.
Another flavour trend to keep an eye on is toffee. In 2021 we saw toffee combinations absolutely everywhere, with larger chains serving toffee nut, spiced toffee and toffee apple as well as a simple toffee in lattes and mochas. Buttery biscuit also makes an appearance with the speculoos iced latte, and early introductions of gingerbread have become a staple.
All these trends show that old habits die hard, and customers are still looking for those comforting flavours that they know and love when transitioning into autumn. That's why we've created a selection of our favourite autumn drinks, hot and cold, to entice your customers:
Autumn Drinks Menu Suggestions
The key to a successful Autumn menu is is striking the balance between all the unpredictable weather. Especially in the UK where we sometimes see warmer weather continuing into September. Providing iced options of such drinks as lattes and mochas becomes a great way to deal with the uncontrollable!
Lattes / Iced Lattes
French Vanilla Spiced Chai Latte
Caramel Spiced Chai Latte
Mochas / Iced Mocha
Butterscotch Mocha
Butterscotch White Mocha
Chocolate Mint Mocha
Frappes:
Rhubarb Crumble Frappe
Chocolate Speculoos Frappe
Pear and Cinnamon Frappe
Banoffee Pie Frappe
Toffee Apple Frappe
Chocolate Orange Frappe
Hot Chocolates:
Salted Caramel White Hot Chocolate
Sugar Free Eggnog Hot Chocolate
Amaretto & Pumpkin Spice Hot Chocolate
Speculoos Hot Chocolate
These are just a few suggestions! If you'd like help with customising your menu or have any questions about our products and recipes, get in contact with our sales team through our live webchat
Alternatively, call 08006895128 or email sales@ibcsimply.com